This Wiki includes spoilers of an unpredictable spread throughout articles – Please proceed with caution!
Create blog post

ok, so once again, the pillarman has been revived, and ive decided to redo the stand off contest. Post stand ideas with the same categories, and the winner will see thier stand DRAWN. I hope you guys come up with some good ones-

           Pillarman

Read more >

See more >
Community Links
Official JoJo Sites
Affiliates
If you would like to become an affiliate, please contact MetallicKaiser or Bohemian King.
March 2015 Poll
Favorite Enemy Stand Battle of Stardust Crusaders - Season One
December/January Poll Results
By 480 (57.76% of) votes,
the leader of the December 2014,
for Most Disappointing Ending, goes to
Part V: Vento Aureo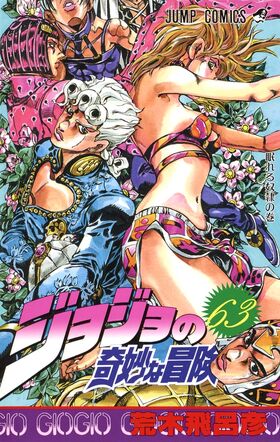 Vento Aureo (黄金の風 Ōgon no Kaze?, lit. "Golden Wind") is the fifth part of JoJo's Bizarre Adventure, published in Weekly Shonen Jump between 1995 and 1999.
Runners-up: Part VI: Stone Ocean (191 (22.98% of) votes); Part I: Phantom Blood (56 (6.74% of) votes). The poll was created on December 24, 2014, and 831 people voted.
Upcoming Releases
February 19, 2015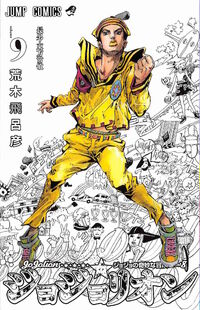 JoJolion Volume 9(113): Eldest Son: Jobin Higashikata
(長男・東方常敏 Danchō: Higashikata Jōbin)
Chapters 35 - JJL Chapter 38
Get the My Wikia App!
With Wikia's official flagship app, My Wikia, you can search for communities and add them to your home screen and read constantly evolving, deep content in a customizable format.
DOWNLOAD NOW FOR FREE!