Home
Talk

32
1,936pages on
this wiki
This Wiki includes spoilers of an unpredictable spread throughout articles – Please proceed with caution!
Create blog post

I was kinda bored after watching this week's episode of JoJo's, so I made some JoJo themed Hearthstone cards to kill some time.

http://imgur.com/a/wECcU

Check it out if you want, tell me what you think about them, or even share some of your own creations.

Read more >

See more >
Community Links
Official JoJo Sites
Affiliates
If you would like to become an affiliate, please contact MetallicKaiser or Bohemian King.
March 2015 Poll
Favorite Enemy Stand Battle of Stardust Crusaders - Season One
December/January Poll Results
By 480 (57.76% of) votes,
the leader of the December 2014,
for Most Disappointing Ending, goes to
Part V: Vento Aureo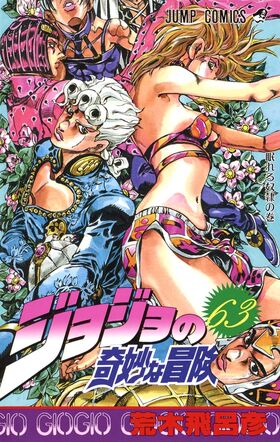 Vento Aureo (黄金の風 Ōgon no Kaze?, lit. "Golden Wind") is the fifth part of JoJo's Bizarre Adventure, published in Weekly Shonen Jump between 1995 and 1999.
Runners-up: Part VI: Stone Ocean (191 (22.98% of) votes); Part I: Phantom Blood (56 (6.74% of) votes). The poll was created on December 24, 2014, and 831 people voted.
Upcoming Releases
February 19, 2015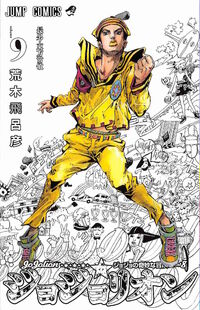 JoJolion Volume 9(113): Eldest Son: Jobin Higashikata
(長男・東方常敏 Danchō: Higashikata Jōbin)
Chapters 35 - JJL Chapter 38